Limited Edition Camper Illustration
Here's a closer look at a poster I illustrated for Angry Bear. The poster was used as a conversation piece at a meet and greet for a number of local outdoor companies.
This was the first piece I did as an illustrator which really began to define the look which has become the OCS signature style. I'd been chasing this aesthetic for some time and if I look back at old paintings, I can see traces of the style you see here. However, this illustration really helped solidify the look and because of that, it has a very special place in my heart.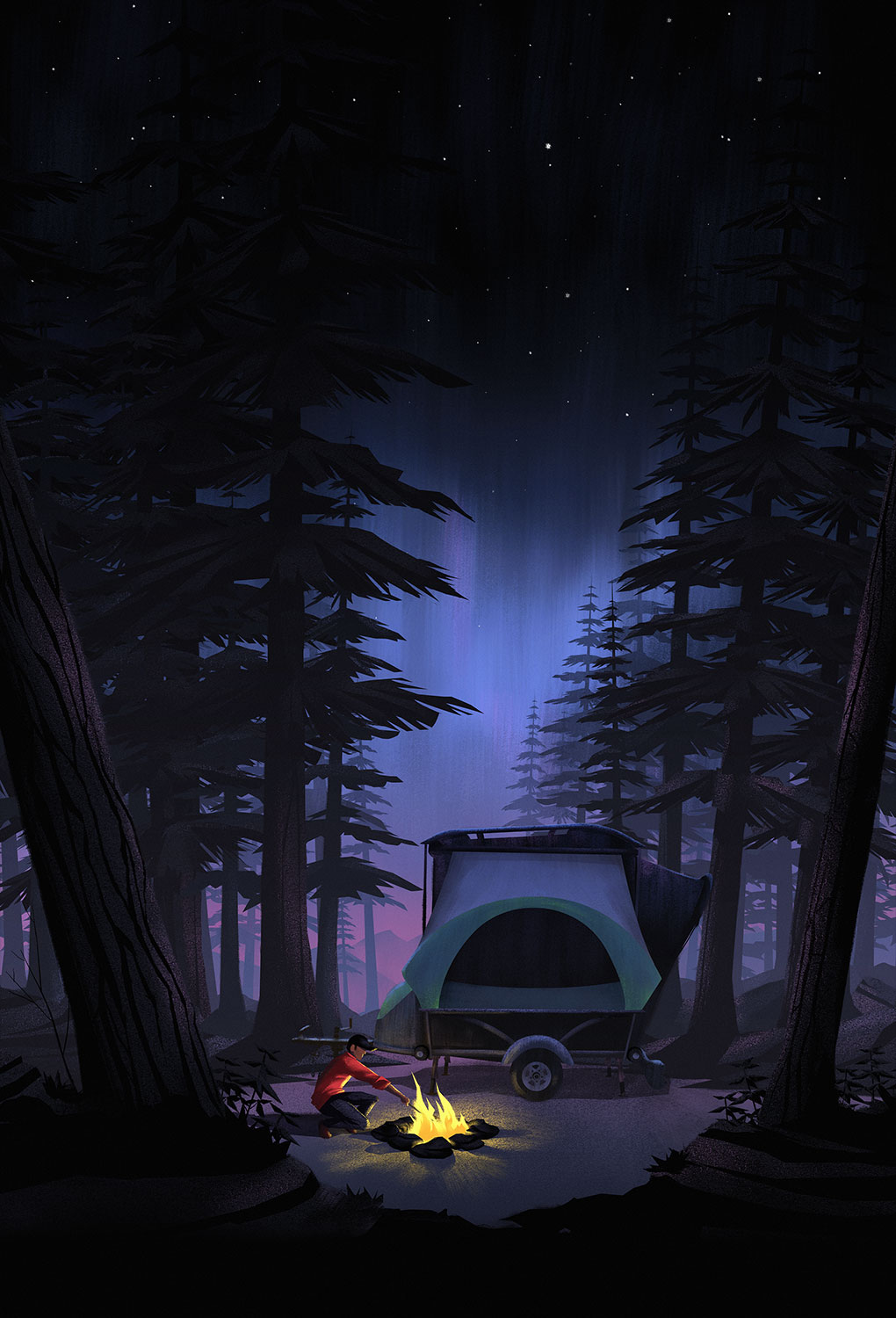 This last image in the series was my rough concept for the piece. This is about as far as I used to take my illustrations because I was coming out of a concept art background and mentality.
I soon found the skills I learned as a concept artist, comic book artist, and graphic designer would play a pivotal role when they came together to form my voice as an illustrator.